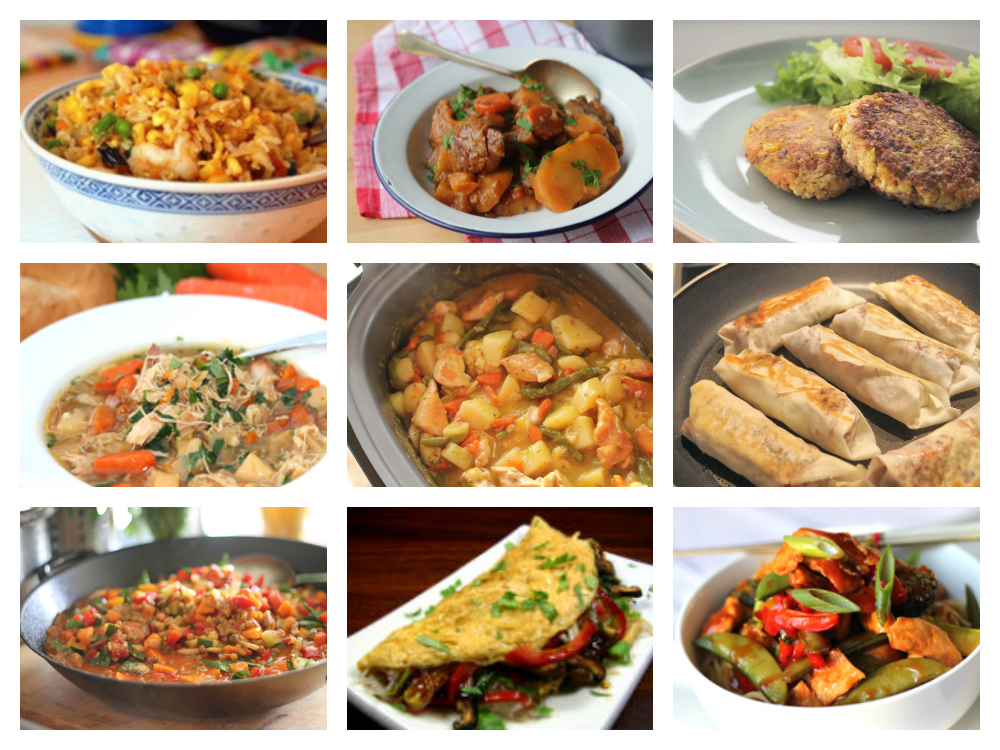 Family life can get chaotic, especially in the afternoons and early evenings when the kids are on the go with the sport, extra-curricular activities and homework.
Providing meals that are fresh, healthy and fast can be a bit of a challenge and some days it's all too tempting to head for the nearest drive-through. Luckily, with a bit of planning, you can save yourself from the fast-food guilt. Here are five common busy day scenarios combined with five wonderfully quick and nutritious recipes you can rely on.
Extra-curricular sport on until late
To me, this means something in the slow cooker that can be prepared during the day ready to just dish up once you walk in the door. How good is it to walk into the smell of dinner cooking! Add in extra veggies and serve with a 90-second microwave instant rice sachet.
Good options
Slow cooker chicken casserole recipe

– Add some celery, peas, carrots for this to be an all-in-one meal.

Slow cooker Irish stew recipe

– Add in some extra veggies such as pumpkin and potato to up the nutrition.

Slow cooker chicken soup recipe

– Hearty and chock full of veg.
No time to prepare food in the afternoon
This scenario requires a recipe that requires minimal baking, cooking and to be ready in 15 minutes or less!
Good options
Beef san Choi bao recipe

– Fuss-free and only requires some browning of the meat.

Fast hoisin chicken stirfry

– Use a frozen pack of stir-fry veggies and this will be ready in 10 minutes!

Veggie fritters recipe

– Nice and simple, just use whatever veggies you have in the fridge.
Need an early dinner before heading out
You can take this two ways, by keeping the meal light and leaving room for what is offered while you're out or make larger portions to fill an empty tummy for the night.
Good options
Healthy rainbow mix spring rolls recipe

– Quick to make, quick to eat and quick to clean up.

Fish tacos recipe

– Nice and light, build it as high as you are hungry.

Muffin pizza recipe

– You could try these on pita bread for a larger serving.
No time to get to the shops
These are the nights we need to get creative with what's in the kitchen using up our pantry staples.
Good options
Fried rice

– Make a healthy version using a non-stick pan and minimal oil. Use 90-second microwave rice to speed things up.

Tuna 'n veg patties

– Using rice cake crumbs instead of potatoes makes this super quick to dish up!

Healthy hamburgers

– Got a loaf of bread, some salad and mince?
No time to defrost meat
It's nice to enjoy a vegetarian meal at least once a week and give your digestion a mini-break.
Rice paper rolls

– Get the kids to help with the rolling to speed things up.

Asian noodle omelette

– Eggs are good any time of the day.

Lentil bolognese

– Thick, rich and bursting with colour.
On what type of days do you find yourself scrambling to make healthy meals?