With out as doubt, memories are born from emotional experiences. Our most impressionable memories stem from life changing events such as out of the ordinary or significant moments during our life.
Quite often, memories from holidays and vacations fall into this category. Because we are generally in a positive frame of mind and living in the moment, we tend to take more notice of the little things as our pace and mind slows down.
Our memory is a triggered response from a reconstruction of the past. It's an image, a feeling or a thought which we have constructed and organised with our minds in the present. Photo's help us recreate this feelings which is why capturing and reflecting on holiday snaps brings feelings of happiness and calm.
Speaking of calm, this past week I was super lucky enough to be asked to visit Tahiti for the Bora Bora Ironmana Liquid Festival. Now, I have been to Fiji's outer islands, visited Hawaii and explored Maui plus our own Whitsundays but nothing prepared me for the sheer beauty of this magical part of the world. Even though I was participating in waterman/woman style events to test every nerve of the body and mind it was not enough to take my focus off the vast shades of oceans blue or Jurassic park like mountainous scenery.
In short Bora Bora blew my mind. Remote, yes but this is what makes it what it is. Once you step away from the 5 star resorts there is no commercialism and you feel detached from the world like never before.
We had some of the worlds best water photographers follow us for the week, so I look forward to seeing these shots but in the meantime please allow me to share a couple of my fave shots from my trip
Bora Bora Photos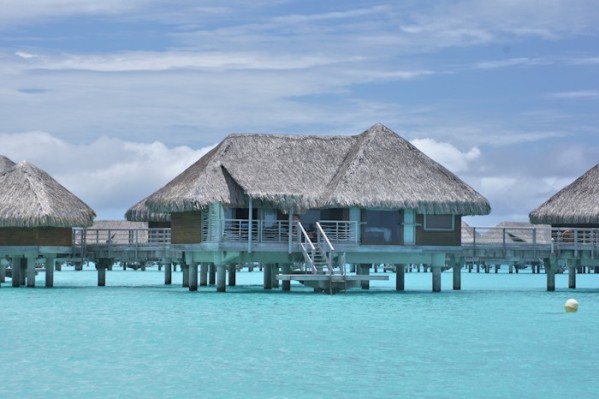 These days – you can't be too careful keeping your memories safe while holidaying . It is VERY easy to misplace or damage your camera while out and about (or even accidently delete them), which is why it is wise to do a backup of your files each night. Personally, we always travel with a WD My Ultra Passport, portable portage device. They are super light and more compact than a small novel. Speaking of novels we also have a WD My Cloud setup at home where all my eBooks and kids movies are stored so we can access these at any time. It pays to have a tech loving husband 😉
To thankyou for being such a cool community at Ironmum Karla, WD Digital have given me a prize pack worth $579.98 so you can too safely store all your digital memories these holidays.
To enter, make sure you simply leave a comment below on what your most memorable holiday snap has been to date….
Winners will drawn and contacted December 16 2015 12pm AEST, so please make sure you leave an email address or I wont be able to contact you! One entry per person only. Good luck!