Mealtimes can turn into an all time-consuming series of events once a baby enters the picture. No longer are you only feeding yourself and partner but making meals for a little human that's simply mastering the act of swallowing solids.
Once your little one has moved on from basic purees at around 8 months things tend to get a little easier .. and not as messy. Gone are the days of purees and onto the development of finger foods. Learning the art of holding finger foods will take time for your baby to develop but this will quickly form and independence will soon follow.
Finger foods are great forms of fun for babies as they begin to explore different textures, tastes, colours and smells. This is an important step for your child as they begin using their jaw muscles with an understanding of how to move their mouth. Learning to eat chunkier foods also builds up your baby's oral muscles for speaking and they'll need this skill for getting the hang of bigger pieces of food later on down the track. If you make the mistake of not challenging your babies jaw muscles with lumpy foods and different textures from about the age of nine months then other issues could arise such as a lazy eater.
By gradually building up the amount of finger food you offer alongside mashes this will ensure your baby is still able to consume enough without too much difficulty. The goal is for a toddler to be quite happily feeding himself by his first birthday.
The lists are endless but here are a few
Top 10 Nutritious Finger Foods for Babies
1. Avocados
A versatile fruit that is packed with nutrients and is a great way to add healthy fat to your babies diet. Simply cut in wedges or serve mashed on toast (with vegemite)
This is balanced all in one meal that ticks all the boxes. One the whole family can enjoy.
Cut cinnamon flavoured apple rings into small bite-size pieces, for a sweet treat. Babies love cinnamon and they will also feel great on sore gums.
4. Cheese straws
So simple and easy, cheese straws are a great form of bone-building calcium, protein, phosphorus, zinc, vitamin A and vitamin B12 and great for developing the pincher grip.
5. Sugar-free wholemeal berry pikelets
These pancakes are low in sugar but perfect for a snack or breakfast option
6. Berries
Babies love berries and they are so portable and are a great source of antioxidants and nutrients while being a low fructose fruit choice.
7. Baked salmon
I have fed my children salmon from an early age which helped them to acquire the taste for this great source of healthy fats which is great brain food for developing little ones.
8. Brocolli
Babies love little 'trees' and feeling the textures of steamed broccoli in their hands and mouth.
9. Edamame beans
Steamed edamame beans are super soft and a great alternative to peas. Edamame is a young soybean that is an excellent source of protein, iron, and calcium.
10. Mini quinoa cups
Another all in one meal, babies will love the ease of eating these and they are full of finely chopped veggies and health-giving quinoa.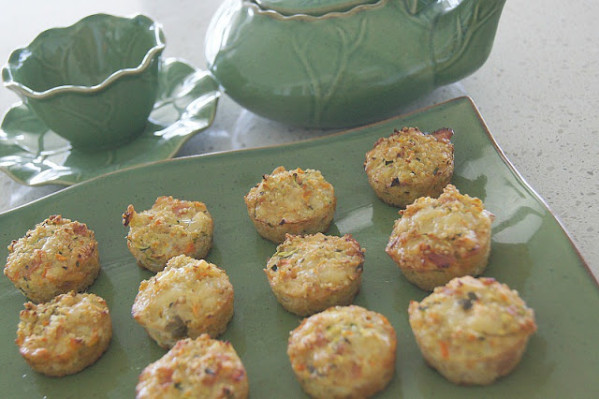 Although it's preferred to use fresh ingredients and create your own baby food from scratch, sometimes it's not ideal which is why I found it handy to keep a few baby food pouches on hand for travelling and where it's challenging to keep foods at a certain temperature.
What is becoming your babies favourite finger foods?
Baby with broccoli via shutterstock