Do you have some sporty and fit folk in your life that you are trying to think of some gift ideas for this Christmas? Perhaps trying to think of gifts you can subtly drop hints to others that you might fancy?
Well, it's your lucky day! I have rounded up my top 7 gift ideas that are not necessarily going to cost the earth but will keep on giving well after Christmas has passed by.
1. Foam roller
This baby will become your best friend, I have two in varying density to iron out any sore and tight spots and aid in recovery. It is kinda addictive once you start rolling and start thinking of ways you can fit a foam roller into your luggage when you travel. Here are ways I use my foam roller.
2. Personal blenders
This is another present that will revolutionise your life. Gone are the days of big clunky blenders, the new breed of personal blenders make it super simple and cleaning is all contained in one drink bottle, genius! I can vouch for the sunbeam model above but there are quite a few on the market.
3. Massage
If your friend (or you) doesn't have a regular time slot with a good masseur, do them a favour and book them in with a trusted masseuse and give the gift of body maintenance and injury prevention. A good massage is worth it's weight in gold!
4. Sports wear
Technology has come so far in regards to what we wear during and after working out. I use Virus performance wear to aid in recovery and use on flights and feel the benefits. Sportsbras, running shorts, swimwear, visors, singlets, shirts ..the list goes on
5. Lifestyle, food and wellness coaching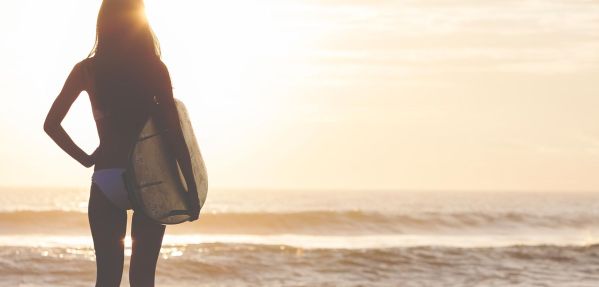 Yes this is a blatant self promotion ;), but it's my blog so I'm allowed. Do you have a friend that just seems to be on the diet rollercoaster, lack motivation to achieve fitness goals or just generally need a bit of a help in getting starting on their journey to wellness? Again, a priceless gift that will pass on lifelong skills and change their life forever! Visit my website Karla Gilbert Wellness for details and packages
6. A healthy cookbook
There are so many whizzing around the interweb, Sarah Wilson, Pete Evans have great books that can help steer you in the right direction with your meal planning and recipes.
7. A foot care pack
One poor part of our bodies that surely gets neglected is our tootsies. Fitness fanatics, well, let's face don't have the most beautiful feet going around but with a bit of pampering can be back on track. Blisters on feet, cracked heels, black toenails, you get the drift are common ailments of the active that can make summertime sandal wearing a little embarrassing.
Christmas has come early!!
So lucky for you, Christmas has come early and the lovely people at Scholl have provided me with a complete foot care package to give away to one lucky Ironmum Karla reader, this includes
PRIZE PACK INCLUDES
1 x Eulactol Heel Balm Gold (this stuff works miracles!)
1 x Scholl fresh step spray
1 x Scholl dry skin relief
1 x Scholl blister pad shields
1 x Scholl party feet heel shields
1 x Scholl party feet gel cushions
To enter leave a simple comment below and I will choose 1 lucky duck who can treat their feet on me this Christmas.
Fine print.. Must be an Australian resident you have 'liked' my facebook page (this is where I will be announcing the winner) Leave a post comment below. The winners have 48 hours to claim the prize by emailing me or it will be redraw. Competition closes on Monday 1st December 2014 at midnight EST. This is a game of skill, entry's are judged with the most creative winner being selected at the judges discretion. Please make sure there is a valid email address left so I can contact you should you win, otherwise prize will be forfeited. Only 1 entry per person (sharing on facebook allowed and may attract extra brownie points:)
So, what is on your list this year? C'mon I'm interested to know!