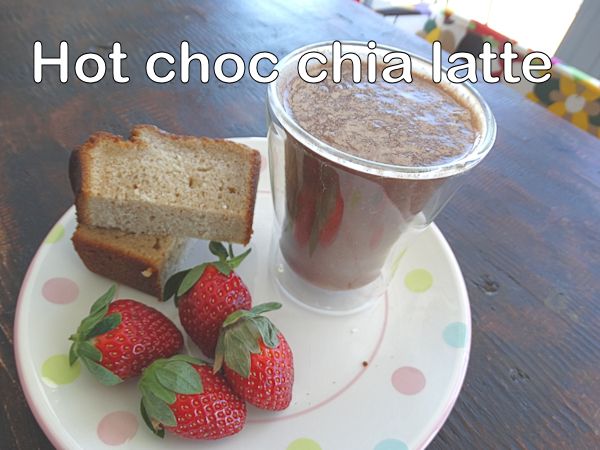 It's chilly in the southern hemisphere so what's the second best way apart from working out to get warm? That's right a nice hot, body warming drink – and if it's chocolate that's even better!
Of course we are using organic raw cocao powder I use Bioglan and the sweetness of dried dates. Anyways let's cut to the chase and whip it up!
Healthy hot chia choc latte
Ingredients – makes 2 cups
+ 2 cup nut milk
+ 4-6 dried dates
+ 1 tsp vanilla
+ 1/4 tsp ground cloves
+ 1/2 tsp nutmeg powder
+ 1 tsp cinnamon powder
+ 2 tbs raw cocoa powder
+ 1 tbs chia seeds
Place all ingredients in a blender and then gently heat in a saucepan until warm or place all ingredients in a thermomix, blend on speed 9 for about 20 seconds and then heat at 60% for 3 minutes or until warm on gentle mixing speed.
Enjoy!