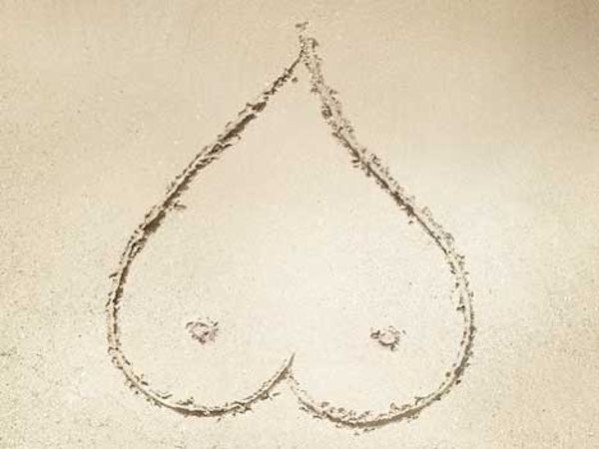 We spend time prepping for a exercise by stretching, hydrating and planning the workout but how much time is devoted to making sure our buddy breasts are ok and secure for the ride?
To some it can be painful and enough to stop or not want to exercise without a proper fitting bra. There are many on the market tailored to fit you according to your 'bounce' level of workout. Underwire with a wide cross back strap is best for high impact sports while you could get away with a bikini top for a surf.
Here are some other cool facts about exercise and your breasts
// Breasts are sometimes referring to as melons/coconuts but are more like the weight of a grapefruit for most of us
// Sports bras were not around until 1977 so it is likely our grandmothers did not have to luxury of bounce free fitness..OUCH!
// Most of us have one breast larger than the other and will find you will need to adjust your straps accordingly
// By regularly doing exercises that work the pectoral muscle this will help perk up your breasts. Repeat this mantra. I must, I must, I must increase my bust while you are punching out a dumbbell fly set.
// Research shows exercise helps ward off the big C by helping the immune system, lowering glucose insulin levels and by helping the body break down oestrogen in a cancer preventing way
// Breast cancer survival rates are increasing due to awareness of detecting tumours early and self- examination checks. The best time to self check is straight after your period when you breasts are at their smoothest.
// Breast implants can decrease the chances of breast cancer due to less breast tissue, but at the same time it can be harder to detect and feel through a standard mammogram and a MRI scan is required.
Want a fitness goal with the feel good factor?
Women in Super Mother's Day Classic is Australia's largest breast cancer research fundraiser, and organisers are encouraging people to get on board for the Sunday May 11 event in the fight against a disease that impacts one in 8 women.
Registrations are open now, so find the event nearest you at http://www.mothersdayclassic.com.au/events This year there will be an amazing 97 events around Australia
Since the event began in 1998, Mother's Day Classic has become the largest funder of National Breast Cancer Foundation research. To register, donate or volunteer go to http://www.mothersdayclassic.com.au/