Social media has sparked a 'juicing' phenomenon. On a daily basis people are sharing their green drinks, vegetable juices and power smoothies – but there seems to be some confusion out there about what should be called a juice or a smoothie and where they fit in, in our daily diet.
Both juicing and blending are famous in their own right and an easy way to add extra or make up for missing nutrients to our diet. Juicing allows us to use the freshest fruits and vegetables to create drinks that are quick and easy to digest – one big vitamin pill. But blending smoothies offer's it's own benefits with fibre, good fats and the ability to add protein (milk, nuts) to drinks that are filling and take longer to digest – (considered a meal replacement).
You can see the differences between blending and juicing below
You never need to make the same juice twice and actually swapping things around ensures there is a broad spectrum of different vitamins and minerals (and reduce the build up of oxalic acid) in each drink.
Here are some examples of juices you can make up yourself.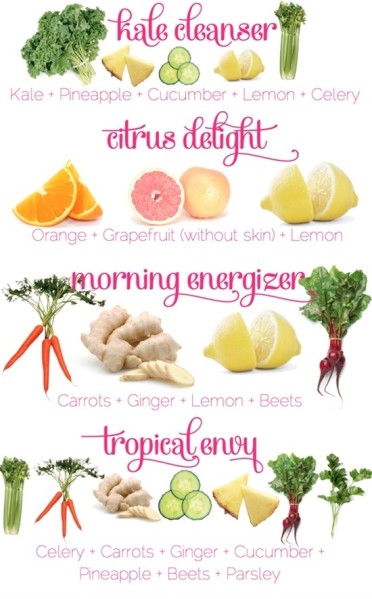 And smoothies…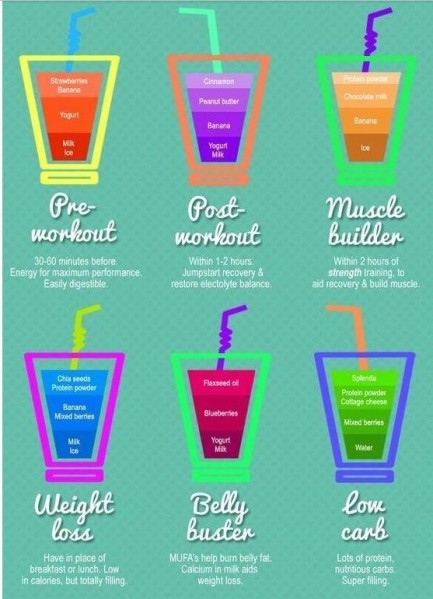 + Make sure you clean your equipment thoroughly after each use. It has been reported that juicers and blenders are the most likely kitchen gadget that will harbour bacteria if seals, working bits are not cleaned properly
+ Try to keep fruits to a minimum and add for a little sweetness where necessary. They will quickly increase the energy count and send blood sugar levels sky rocketing.
+ There tends to be a lot of waste in juicing – to counteract this I started a compost bin in the vege patch with all scraps now replenishing the depleted soil with vitamins and minerals
+ A masticating juicer is best if you have the money and well worth the invest in your health. They will squeeze every bit of nutrition out of your food with the least waste.
With the weather heating up I'm tipping this year to be a big year for juicing and blending…what's your favourite combo?
pics via